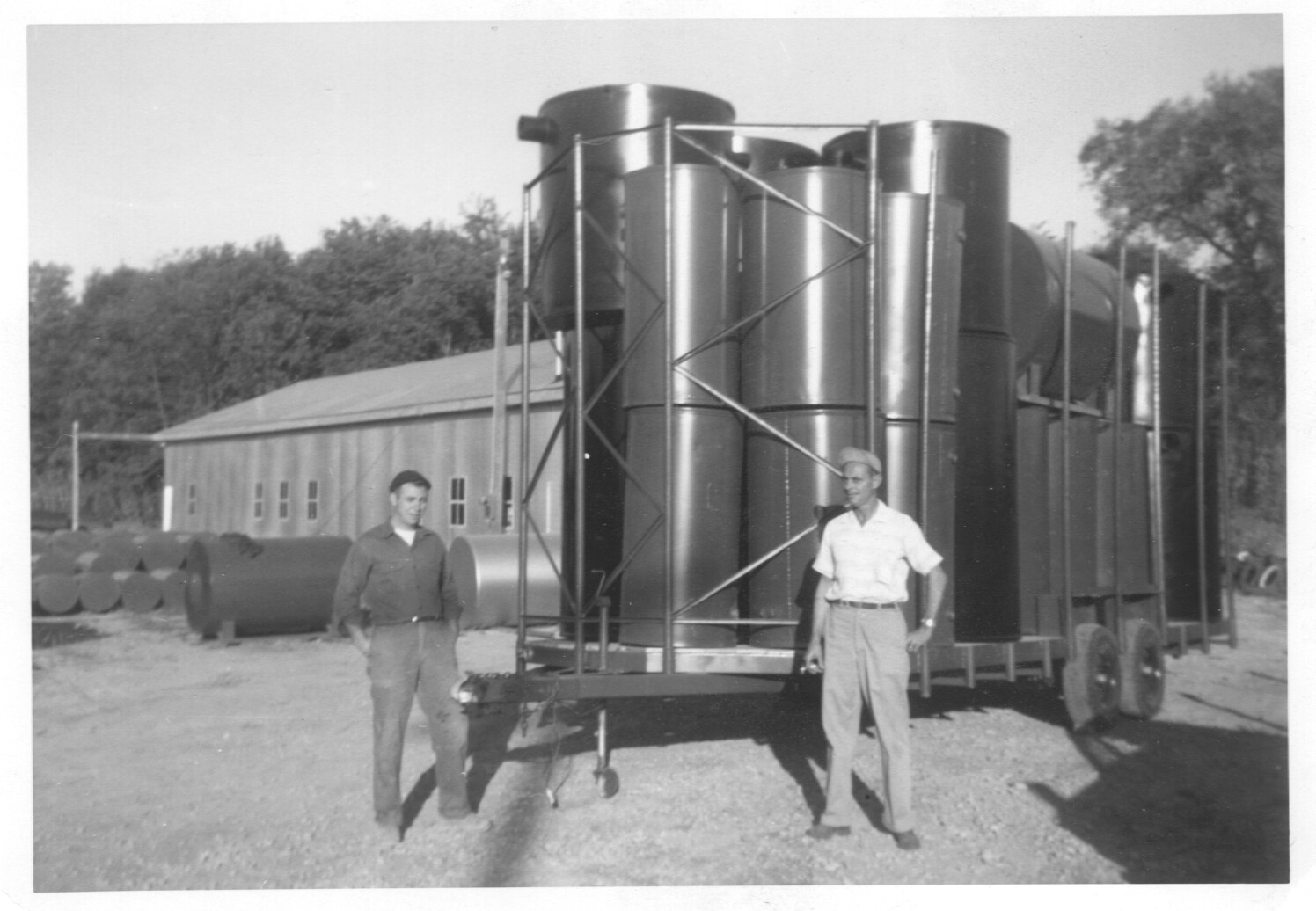 We-Mac was founded in 1962 in Atchison, KS. Our market niche initially was small tanks (under 2,000 gallons) to the rural Midwest. 1966 found We-Mac beginning production of large shop fabricated tanks and later adopting the STI-P3 underground tank technology in 1983. Today we offer a full line of tanks from 50 gallons to 50,000 gallons to serve nearly all industries, both domestic and international.
We are a proud Member of the Steel Tank Institute and licensed to build nearly all of the latest technologies offered through the Institute including: Fireguard fire-rated tanks, Flameshield Tanks, GenTank Generator Base Tanks, and ACT100U Underground Tanks. In addition, we also offer a full line of UL listed tanks, farm tanks, stainless steel industrial tanks, rectagular lube tanks, and portable tanks for all industries.
Our founding partners, Gene McCarty and Gene Harris, established a rock solid foundation for the Company to build upon. The Harris family continues their consistent leadership today, committed to upholding the legacy of our founders.
For over 50 years customers have relied on We-Mac to provide industry leading steel storage tanks, competitive prices, and on time deliveries.
In 2015, We-Mac was awarded the Silver Award for quality by the Steel Tank Institute.
Fifty percent of our employees have over 20 years experience and our employee average term of service is over 18 years.
SALES OFFICE
326 E. 14th Avenue
PO Box 12378
North Kansas City, MO 64116
Need Directions?
TOLL-FREE: 1-800-444-3218
LOCAL: (816) 221-1850
FAX: (816) 221-4147
We Can Help You
Let our experience help you with all your industrial storage tank needs!